Sustainability
Promoting the Green Dream
Allied Transport's sustainability policy aims to minimize the environmental impact of all of its activities and increase accountability.

Allied Transport's Quality and Environmental Policy provides day-to-day practical guidelines for employees and key performance indicators on day-to-day basis. These include, for example, awareness and adoption of "green" practices internally, compliance with regulation and formal standards (e.g. ISO 14001 on environmental management) and sharing of best practices.
Efficient Mobility Solutions
We realized that our temperature-controlled trailers would be more energy efficient if we applied a simple Thermo Coating. Today, a whopping 70% of our Reefer units enjoy the benefits of it. More importantly, we are now able to achieve and maintain optimum temperatures while greatly lessening our reliance on fossil fuel. This has led to a reduction in CO2 emissions by a massive 35 tons per year!
90% of our trucks carry 30 pallets, which is 15% more than conventional fleets available in the market. This has helped increase our load efficiency, decrease the number of trips and reduce our CO2 emissions.
Transportation is our business so ensuring our trucks are always well-maintained only makes business sense. However, it also makes eco-sense! Our 24×7 in-house workshop and maintenance team regularly schedule truck maintenance. Because an efficient engine reduces carbon emissions greatly.
Planned combined scheduled trips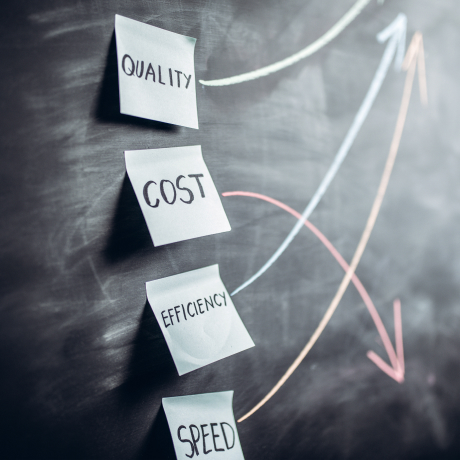 Water Conservation
In our effort to ensure our employees are well taken care of, we provide around 750 personnel with accommodation. So, under the supervision of South Energy, the energy arm of Dubai South, we have implemented several initiatives to save approximately 40% water in these accommodations.
The water treatment plants in our DWC facility has been operating since the past 4 years. This facility has helped us recycle about 80% of the water used for washing our trucks, while being completely free of chemicals. That's about 30,000 Imperial gallons saved each year. Multiply that by 4 years and that figure reaches a whopping 120,000!
We have saved about 80,000 gallons of water per year by fixing faucets that regulate the flow and avoid water wastage in our DWC facility. Another 50,000 gallons are saved per year by the timers that we have in place to water our trees.
Putting timers for our agricultural requirements (Watering the trees) to regulate time and flow of water.
Energy Conservation
We have installed solar panels on the rooftops of our DWC offices, workshops and car parks. This produces 100% green energy for the entire facility. The works was completed in July 2020. We expect it to generate 1 million kWh of electricity per year and reduce 450 tons of CO2 per year.
The latest inverter technology was installed for the air-conditioning systems in our accommodations. We completed the installation in January 2020. This has reduced around 30% to 40% energy consumption.
We have turned our DWC facility into a green zone by planting 210 Neem and Cafu trees. This is supported by a state-of-the-art irrigation system with timers to water them. We expect it to save about 4,000 Lbs of CO2 annually when the trees mature.
Sensors are fitted for all our electric gadgets to automate the switching of lights. There is a centralized automated control switch to regulate all lighting units in our DWC Facility.
Our DWC car parking facility lights are Solar enabled already since the last 3 Years.
Recycling
With our fleet constantly on the road, we tend to need a lot of spare parts. A lot of spare parts means a lot of consumption, which in turn is harmful to the environment. That is why, we have always strived to use spare parts manufactured from recycled materials. Historically, about 10 to 15 percent of our spares are made from recycled materials.
Historically, we have always retreaded around 30% to 40% of our tyres. This has helped save millions of gallons of oil in production and to reduce carbon emissions by up to 35 tons a year. It has also helped us bring down wastage by a big amount.